Service Questions
We have dedicated our time to our clients.
Our support team is available on weekdays, 9 AM – 6 PM
Emergency Support
Do you have a downtime or emergency support request?
Call our office number 24/7. Leave a message after normal working hours. Our support team will arrange a call as soon as possible.
Become a Reseller
We hire talented and become partner with professionals like you
Get the industry best prices by becoming our partner. Contact us and send your partnership requests.

We'd love To Meet You In Person Or Via The Web!
Main Office: 21243 Ventura Blvd #234, Woodland Hills, CA 91364
Phone: 818-297-4552
Fax: 818-738-9991
Email: support@califanet.com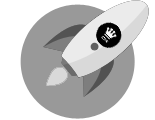 We're Here To Help Your Business Blast Off!
Through Creative Ideas, Innovation & Sheer Determination